Thursday, June 4, 2020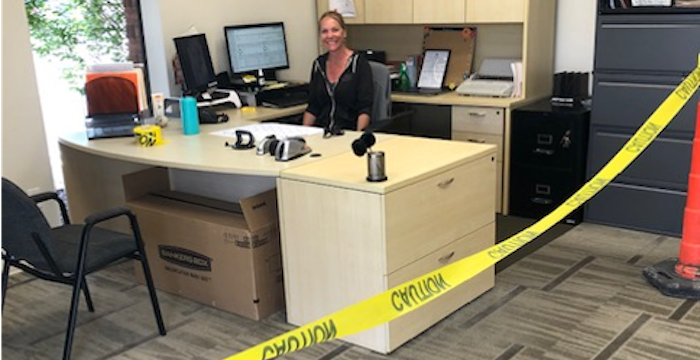 [South Salt Lake, Utah] Diane Ouzounian, Commercial USA Advisory Board member and owner of Commercial USA member Alpine Floor Coverings shared her company's COVID-19 experience.
"Our 40 year old business is very unique and we continue to have a very good year in spite of the COVID-19 virus as we continue to service our good and loyal customers. Our uniqueness comes from the fact that many of our customers are large grocery stores and gas stations. This would be both new locations and those locations that are remodeling their floors. They were typically open for business 24 hours and never closed. Because of the virus they all reduced their hours to 12 hours which was great for our installers. This allowed our crews to work unhindered because they were empty most of the night. In addition, this meant that without any outside contact they were relatively safe from encountering folks that could infect them.
In addition, we did not allow our installers to come inside our offices to talk to our staff unless they had an appointment. This was not the case prior to the virus. Our inside team of six folks practiced extremely conservative social distancing with our desks being quite separate. (see pictures)
We also had our installers pick up their supplies either outside our warehouse or directly from the suppliers.
We love our affiliation with Commercial USA where we have been members since 2014. The relationships and personal contact is fantastic and the incentives have really helped our bottom line. We are looking forward to the next Commercial USA convention so that we can share helpful ideas with our fellow members."