Monday, August 17, 2020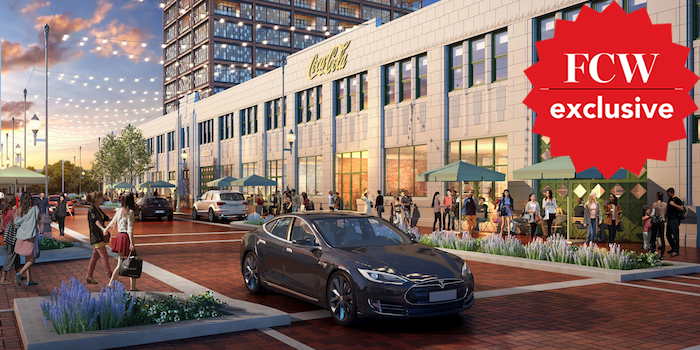 [Atlanta] In more complex times, flooring companies have found success through diversification, specifically the ability to serve multiple markets. And that business model has indeed kept American Home Surfaces Group (AHSG) and its Commercial USA division strong, not just since making that decision in 2014 but through challenging times like those of today.
Founded 20 years ago as a group for residential retail stores, Bruce Weber, president AHSG & Commercial USA, told FCW that moving into the commercial market has greatly benefitted the group. "It put a real punch behind our scale," he said. "Suddenly, we were focusing on large medical, institutional, educational, retirement, mercantile, office, the whole scale," adding that, in 2019, members did more than 30 million square feet of hard surface with its suppliers. "The scale really changed for us."
And the company's diverse membership and markets served, helped keep it strong during the last several months, noted Joe Weber, vice president and general manager AHSG & Commercial USA. "What really pulled us through was the housing market and new home construction market. It hasn't slowed down and we are strong in our category." The group is roughly 30 percent retail; 50 new home; and, 20 percent commercial.

Bruce Weber also noted that the group is enhanced by its relationship with its vendor partners — a uniquely collaborative and supportive relationship that is something he emphasizes at every turn. He told FCW that some vendors have "really gone above and beyond." Among them, Tony Wright, Patrick Warren and Angela Bird at Daltile; Kelly Oberschlake, Rob Meyer and Jay Hagan at Mohawk; Brent Fike at Roppe; Jeremy Whipple and Nate Hohenstein at AVA and Novalis; Tim Donahue at Forbo; Brad Waguespack at Congoleum; and Don Karlin at Nourison
This year, he said, these vendors helped with "frequent and plentiful Zoom PK's along with providing custom videos to introduce new products. They are co-investing with us and the member," he stated, adding that another area of support has been extending invoice terms.
"Members are leaning on us for more virtual product and installation training. We didn't just start this, it's how we've handled our business for many, many years," asserted Bruce Weber. "I don't want our people traveling alone. We are hand-in-hand."
AHSG has more than 400 locations and Bruce Weber said that, at the end of 2019, business was up 23 percent overall for members, and that was coming off a record year in 2018. Six months into 2020 and business is flat. For Commercial USA, which has 180 members representing more than 200 locations, 2019 was up 33 percent with the first six months of this year down slightly, he reported.
Still, members of both divisions have identified ways, with the support of the group's leadership and its vendors, to remain strong in their markets. For example, offered Bruce Weber, "Many worked on school and hotel projects while students were out. That gave us a nice boost." And, he added, some are reaching out to former customers and incentivizing them to come back.
At the store level, he explained, "They are installing sanitizing stations, touchless pay, providing masks and gloves. They aren't sitting on their hands."
Added Joe Weber, "When this first hit, many took that time to fix up their showrooms and provide proper spacing to make customers comfortable in store."